Since the COVID-19 pandemic first began, it had a substantial impact on the workforce – both at home and abroad. While remote work has expanded significantly, some workplaces don't have that option.
Whether you manage a factory or an office, you have to be confident that a return to work will be as safe as it is rewarding and productive. To prevent the spread of the virus, it's vital that everyone, regardless of vaccination status, knows what is expected and what to expect.
Develop a Workplace Safety Guide
The first step in any project is to plan. Determine if your business is located in a place that the Center for Disease Control and Prevention (CDC) has identified as an area of substantial or high transmission risk. Returning to work safely requires you to assess the specific needs of your environment in order to write COVID safety guidelines for your employees, colleagues, and customers.
In OSHA's new guidance on protecting workers from COVID-19, these guidelines establish what workers need to know. This makes them an excellent resource for determining what applies to your workplace, what you need to communicate to your employees, and how to prepare your space.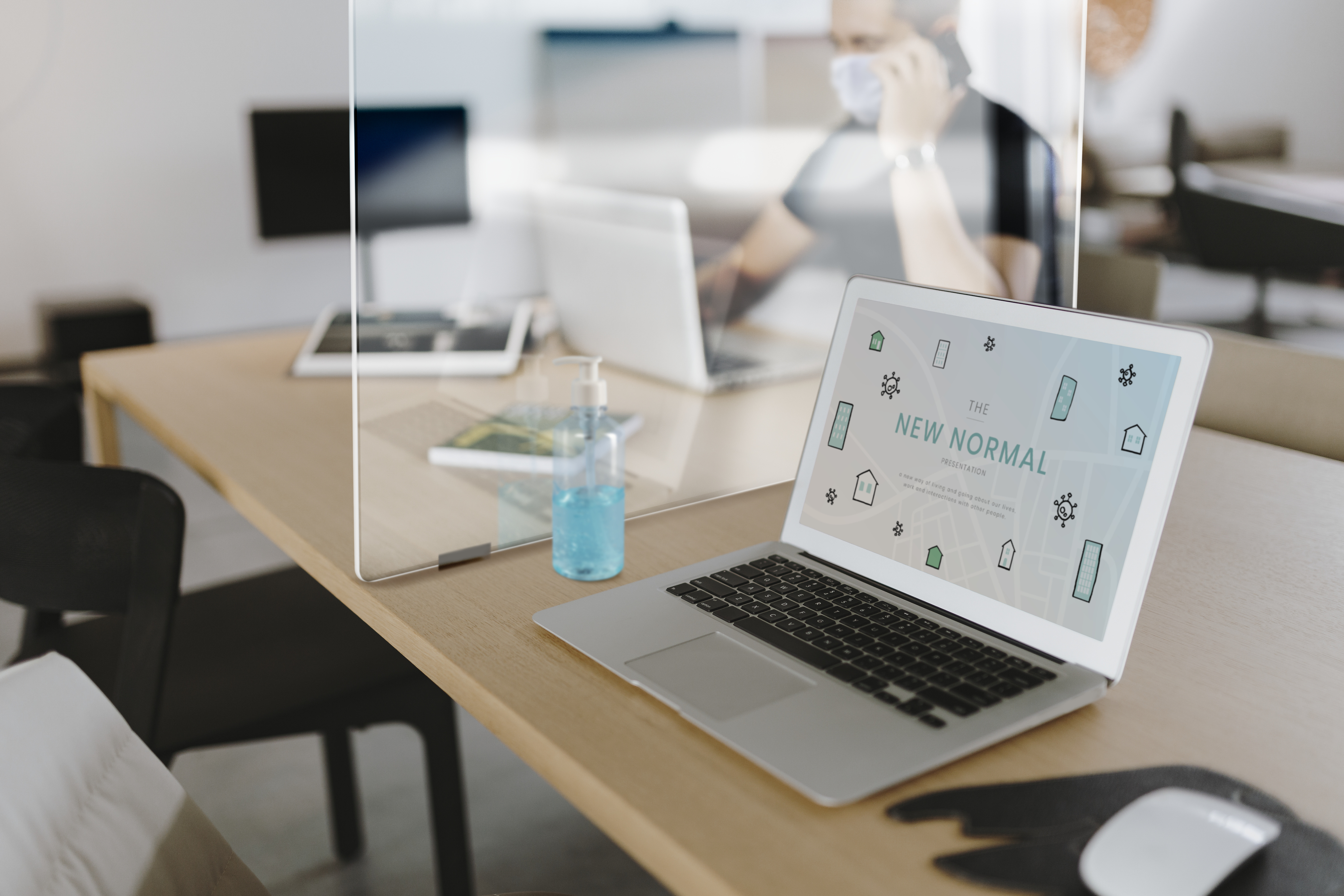 Confirm Workplace Health and Safety for COVID-19
Before you can recall people to your place of work, you have to make certain that it has been prepared to accommodate them. For example, CDC office guidelines indicate that barriers may need to be erected where it's not possible to observe social distancing in the office.
Factories, cleanrooms, schools, and recreational facilities will all have their own, unique requirements as well. For some spaces, it may be easier to reproduce office social distancing standards than it is for others, but those spaces may also have their own hurdles to overcome. It's important that you're familiar with those hurdles before you're welcoming anyone back.
Provide COVID Safety Training in the Workplace
If knowledge can be empowering, then you can empower your employees by sharing with them what you know. As part of the re-onboarding process, you should confirm that every worker, from intern to general manager to CEO, has received workplace safety training that is updated, accurate, and actionable.
Every employee needs to have a clear understanding of what is expected for their role and location. Just as importantly, workplace safety education should be straightforward about consequences for the worker who chooses to break safety policy. In a continuing pandemic, it's more important than ever for people to understand how their choices will affect their coworkers.
Use Visual Indicators to Reinforce Workplace Rules
It's recommended that you regularly review OSHA's guidance. This will enable you to keep the guidelines for your own business accurate and up to date.
However, we all know that people can be creatures of habit, slow to adopt new patterns. You can reinforce the new policies and procedures at your business with visual indicators, such as signage or floor marking tape.
At ifloortape.com, promoting health and safety in the workplace is a passion. We understand the importance of COVID-19 workplace safety and how difficult it can be to create a place to conduct safe work. We have a wide selection of social distancing and COVID safety equipment to help you do so.
We also understand that the guidelines can seem daunting. If you have any questions about the displays and markings that can help make your workplace safer, feel free to contact our team today.