Product Description
LiteMark WAIT HERE Sign Red – 651-wait-here-22-31
All of the ifloortape LiteMark letters come with a transfer film for easy application.
How To Apply A Small Sticker or Decal
Review the application guide and make sure the application surface is clean and completely dry before applying the decal.
Step 1
Clean the area thoroughly with rubbing alcohol or soap and water. Do not use Windex or similar products because it will leave a residue behind that will prevent the sticker from adhering well.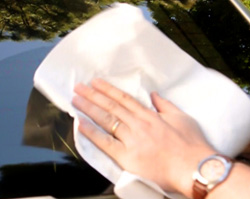 Step 2
Prepare the sticker for application by firmly rubbing a squeegee or credit card across the clear transfer tape. This removes any air bubbles that may have formed and makes the sticker cling to the transfer tape.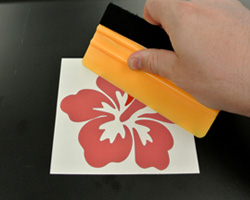 Step 3
Peel the white paper backing off the sticker. If the sticker clings to the backing, slowly replace the paper backing and repeat Step 2.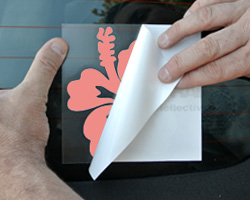 Step 4
Slowly lower the sticker onto the surface and rub it in place firmly with a squeegee or credit card. For best results, wait 24 hours before moving to the next step.
Step 5
Slowly peel the clear transfer tape off at an angle. Be careful not to pull the sticker off the surface. If sticker pulls away from the surface repeat Step 4.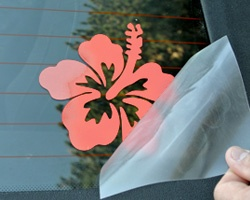 *Use a pin to poke any air bubbles in the center and push the air out through the hole.
*For best results do not apply a sticker in extreme hot or cold temperatures.
Color

Red,

Size

22 in x 22 in,

Format

Adhesive,

Thickness

3 mils,
The LiteMark WAIT HERE Sign Decal is a high-quality floor marking decal designed to promote safety and social distancing in various settings such as hospitals, retail stores, airports, and other public places. The decal features a bright yellow color scheme with the message "WAIT HERE" clearly visible in large, easy-to-read text.
his decal can be easily applied to floors or other surfaces using the strong adhesive backing, and can be removed without leaving any residue. The decal is made of durable, industrial-grade vinyl, making it resistant to wear and tear from foot traffic and other daily use.
The clear message of the decal reminds people to maintain a safe distance from others while waiting in line or in public spaces, helping to prevent the spread of infectious diseases and promote safety. The bright yellow color scheme and large, easy-to-read text make the message clear and visible from a distance, ensuring that people stay aware of the need to maintain social distancing.
Overall, the LiteMark WAIT HERE Sign Decal is an effective and important tool for promoting safety and social distancing in various public settings. Its durable construction, clear message, and easy application make it an excellent choice for businesses, organizations, and individuals looking to promote responsible behavior and prevent the spread of infectious diseases.
Custom Field
Product Reviews